MAIN FEATURES OF THE PRODUCT​
Very high illumination efficiency
Durable, aluminium casing
Optional overdrive mode (quadruple light intensity)

Easy to connect and install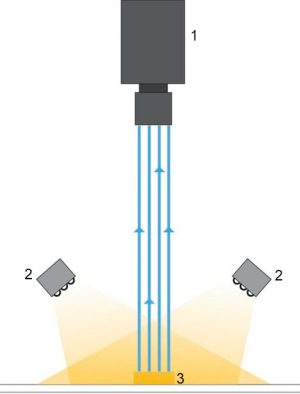 1- machine vision system | 2 – IBLP illuminator | 3 – detail
On request, we also provide 2D scheme and visualizations of 3D models of selected products.
Our illuminators can be made in custom sizes according to the customer's needs . If you have additional questions, please contact us.
Tolerance of ±0.5 mm applies to all of the dimensions given (unless otherwise indicated).
International Protection Rating